The Best Way to Select Appropriate Air Cargo Companies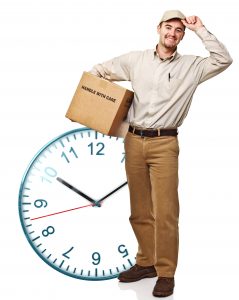 Missing or delayed cargoes detract from the credibility of your business. So if you're just starting out and you want to build a strong business from the ground up, then you'll need the help of a reliable air cargo company to build up consumer trust and get you started. Here's how to find the best ones to help you and your business out:
Experience
How long have they been in the business? Long-time players in the field make for an ideal option. They already have the network, equipment, protocol and team in place so you're sure to have better and faster delivery results.
Reputation
Consider their reputation in the business. If they've been around for long, chances are, they already have a reputation that's well-known to others. So ask around. You can get in touch with them and ask for references from past clients. Or you could simply go online and check for comments—whether positive or negative—about the company. It doesn't hurt to take a look at their social media pages as well and check for positive reviews.
Delivery methods
Not all cargo companies offer the kind of delivery method you need. World Industrial Reporter says you need to go for air shipping for time-sensitive cargoes, since it's the fastest method available. By finding a shipping service that allows you to enjoy the best cost-savings while satisfying your customers, you'll find it much easier to streamline your operations and improve your bottom line.
Service quality
Results matter but so do customer service. If their customer service is rude or offensive, then walk away and take your business elsewhere. But if they're courteous, able to provide you with the information you need and helpful, then that's a go.
So don't let delays hurt your business. Build your name and credibility by partnering up with the right shipping service.