4 Ways to Get Out of Excess Baggage Woes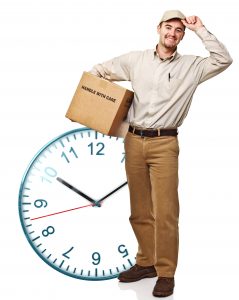 So you're in line to the check in counter and you're sweating buckets. You've got the sinking feeling that your oversized baggage isn't going to get checked in, not unless you pay a ton of extra baggage fees. Here's a better way to get yourself out of that mess:
Ditch the line
There's a better way to send your oversized bags and luggage home or right to the hotel. Choose a shipping service before you even get to the airport. With so many excess baggage services to choose from, you won't have any problems finding one that fits your needs and budget.
Book ahead
Let's be honest. You know your shopping habits best so don't try to con yourself into thinking you aren't coming home with a ton of your can't-live-without-finds. In that case, it's better to be prepared than to have to end up stressed over what to do with your oversized bags. So book a shipping service ahead.
Research a lot
You've got options—a slew of them—so that could make it a bit tricky to find the best one in the pile. So read up on reviews online. Ask suggestions from friends and family. All these should help you figure out which excess baggage services really fit the bill.
Weigh in
Always weigh in your bags, says the Money Crashers. There are plenty of portable weighing scales you can use. While these might not be accurate right down to the last gram, they should be sufficient enough to give you an idea of how much your luggage weighs. So you'll know just how much of the shipping service you'll have to pay.
So don't let luggage problems stress you out and get you down. By relying on a professional baggage shipping service, you can enjoy every minute of your vacation.