Idea Cellular and its Functioning in Response to Demonetization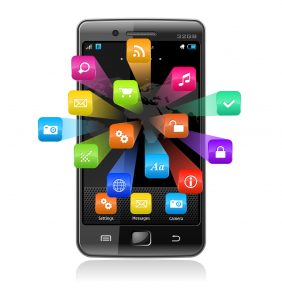 In the recent demonetization policy introduced by the Indian Government, it was announced that INR 500 and 1000 rupee notes will be banned as a measure against counterfeiting of the current banknotes that were used for terrorism funding and propagation of black money in the country. However, the release of order has posed a great challenge to the rural retail markets as well as telecom operators who have a larger portion of their revenues flowing from cash based transactions from these sectors. Idea mobile recharge services offered by Idea Cellular in rural areas have been the most susceptible to such demonetization.
Cash based Idea prepaid recharge – A greater contribution to the company's revenue
According to a study undertaken by Bank of America-Merrill Lynch, 54% of Idea Cellular's revenues came from 'Category B & C' circles whereas Airtel had 46% from this sector. The study also suggested that 20% of Idea's revenues came from sub-Rs 100 ARPU (Average Revenue Per User) customers. The cash based collections of Idea were found to be higher than Airtel and Vodafone too. However, demonetization is also believed to have impacted telecom operators including Airtel and Vodafone.
Idea Mobile Top up with Old Currency Notes till 15th December 2016
The mobile recharge business of telecom operators is likely to benefit by some extent due to the flexibility in the policy which will be available only till 15 Dec. Before this date prepaid users will be able to recharge with the old currency notes. In a note observed by ET, Bank of America Merrill Lynch explained "The government's decision to allow consumers to do topups for up to `500 using old currency notes till December 15 is positive for the sector and should help recover some of the lost momentum from the earlier demonetisation days."
Other reports
It was reported that in response to the demonetization move, the cash-based prepaid mobile recharges had gone down drastically. Some of the telecos like Tata Docomo had also started offering extra talk time offers with the old 500 note.
About Idea Cellular – Idea Online Recharge
An Aditya Birla Group Company, Idea Cellular is a PAN-integrated GSM operator that offers 2G, 3G and 4G mobile services across India. In terms of subscriber base, Idea Cellular is the third largest mobile operator. Presently Idea competes with incumbent telecom operators including Tata Docomo, Telenor, Aircel, Reliance Communications, BSNL, Vodafone and Airtel.
Idea online recharge is a web based service available to Idea prepaid mobile users through internet connection on their device. JRI or JustRechargeIt.com offers instant prepaid mobile top up services for your Idea prepaid phone as well as other operator connections. For your DTH and Data card top up also users can logon to this portal at any time of the day and avail lightning fast recharge. With 80+ payment options including Debit/Cash cards, Credit cards, Net Banking, etc. users can seamlessly recharge and enjoy quick mobile credit. JRI card, a smart and secure wallet in the cloud, gives you the facility to have a hassle-free and cashless recharge. Functions like Schedule-A-Recharge and Repeat-A-Recharge a designed specifically to offer a user friendly experience. Make your JustRechargeIt top up today!!