Essential role of online wallets in recharging Smartphones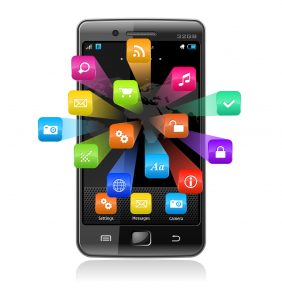 Today, if we think about the technological development that we've been through in the past decade, it will be nothing less than a thrilling experience. Literally, people can not only communicate well but also trade and shop online at a much faster pace. Constant innovation and market research has led to development of various buying techniques through which consumers can easily get what they want, furthermore with convenience. E-wallets or mobile wallets were introduced a few years ago with the objective of making online payment with digital money, a promising trend of the future.
An Introduction to Digital Wallets
Online or digital wallet is nothing but an electronic facility designed to store your money in a web based account, and transact online towards any kind of purchases done. Payment can be done using an online wallet from any location using your mobile device or computer that has access to the internet. Day-by-day customers are getting more used to cashless purchasing through digital wallets as multiple tasks including recharging of prepaid mobile phones, DTH connections and data cards, booking cabs, buying movie tickets, ordering food or groceries, etc. can be done instantly and safely. Digital wallets function on NFC (near-field communication) technology.
Way to store money on a digital wallet
Adding money to an online wallet is simple. One needs to just transfer funds from his/her bank account into the online wallet. Depending on the usage of a particular customer, he may transfer money from his/her bank using a debit card / credit card / Net Banking or pay cash at a recharge kiosk.
Closed & Semi-Closed Digital Wallets
Of the two types of digital wallets, a closed wallet is one which has a few limitations to its usage. A subscriber can store his money into this wallet and pay to avail services online. However, he cannot withdraw the money or use it for a third party payment. On the other hand a semi-closed wallet is a more flexible concept as the user has full control over his money. He can transfer money from his bank account to the online wallet and transfer it back into the bank whenever required. This type of wallet can also be used for a wide array of online service payments or purchases.
A mobile wallet can be used effectively for recharging your phone
Mobile phones, especially prepaid mobiles need to top-up each time we've consumed the available balance. Mobile wallets have made it possible for mobile users to recharge their phones on the go. Earlier this was done through debit/credit card and various other modes of online payment. However, now it's too easy to get a mobile recharge done in seconds through an online wallet that store payment for top-ups.
In what way is a mobile wallet good for recharging your mobile phone?
Time Saver: While making a payment through a bank card, the user needs to enter card details and pin numbers each time he/she makes a transaction. Nevertheless, with a digital wallet most of such hassle is avoided. For a digital wallet payment, the user needs to just sign in and make a quick payment without accessing a bank account.
Transaction fees: Some banks charge a nominal fee for making online payment. However, with a digital wallet the customer is relaxed as there is no transaction fee applied.
Scheduling a Recharge: With some online recharge portals, users get the facility of selecting a future date and time for recharging their mobile phone. A mobile wallet automatically funds a scheduled recharge on the set time.
Secured storage of funds: Mobile wallets are quite safe to store your money in. Unlike bank accounts where big amounts of money are kept, the customer can have a small saving for recharge money in his wallet and use it whenever required. This limits the risk of thefts.
Sync with Mobile App: A digital wallet helps easy and faster purchasing if used with a mobile app. The user can check his balance funds on the app.
Quick processing: In banks the user has to enter certain verification codes or one-time-passwords whereas using a mobile wallet does not include such lengthy procedures.
Cashless payment from anywhere: In times of emergency, people can set their accounts for automated recharging where the payment will be deducted from the wallet by itself. There is no need for the customer to carry cash with him everywhere.
With such great benefits, online wallets are becoming very popular in the stream of online payments gradually. According to a research, the mobile wallet market is expected to grow at a CAGR of 140.87 percent from 2013 to 2018. In a country like India, where there is tremendous market growth for cashless mobile payments, the awareness for digital wallets is increasing every day. Another study suggests that in the years to come, 900 million phone users are expected to begin making payments via mobile devices and online wallets.
Smartphones, DTH connections and Data cards can be promptly recharged online at JustRechargeIt.com. JRI card is a smart and secure wallet in the cloud that allows the subscriber to safely store his top-up funds and utilize them as and when a recharge has to be done. Users can simply sign-up, login and recharge through their JRI card after transferring adequate funds into the online wallet from their bank account. The portal also features a multi-utility smart app called JRI app that has loads of functions for quick and easy recharging at your fingertips. Other great features are Repeat-A-Recharge, Schedule-A-Recharge, 80+ payment options, number storage facility, etc. Find out more on our website.