Tips for Dealing with Hazardous Goods Shipping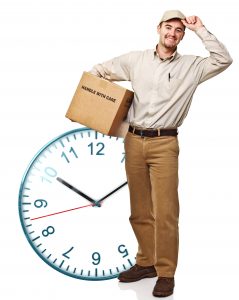 There are many businesses that need to deal with hazardous goods shipping due to the fact their products fall into the category. This category includes things such as paints, batteries, chemicals, poisons and other items deemed dangerous by proper authorities and related rules. Here are some great tips to follow when you have to be associated with shipping hazardous products.
Have Proper Documentation for Hazardous Goods Shipping
Shipping certain types of dangerous goods requires specific types of documentation and paperwork, for instance a Material Data Sheet to show the properties and possible risks of the substance being sent. Plus, there may be special labels that have to be placed onto your shipment, or other special markings.
This is especially true if the items are being sent to an overseas or foreign location, as they need customs forms, etc. For instance, the US Department of Transportation governs some types of hazardous items, but there are also other regulations and requirements that can apply to hazardous goods shipping practices.
Ship Dangerous Goods in Proper Packaging
When shipping any kind of dangerous product, it has to be packaged in the proper type of padding, protection and boxes or crates. If you choose a reliable and experienced shipper and packer, they should be knowledgeable in all of the appropriate requirements, but be sure to also do your research to ensure this is being done.
Keep in Touch with Your Shipping Company
You should also keep in contact with the business that is shipping your products. This way you will know where the shipment is at all times and can let your clients know what is going on and when they will get their packages.
For instance, Fastway Express India offers real time tracking options online if you choose them for all your hazardous goods shipping needs.