Why You Need an Experienced Dangerous Goods Shipping Company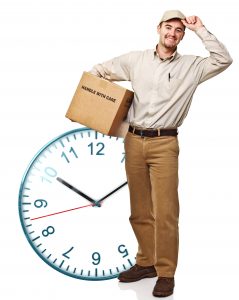 Does your company produce, handle or ship volatile or toxic materials? If so, you'll need to follow a lot of different rules and regulations to ensure compliance and safety. There are many shipping services available and some provide dangerous goods shipping. However, it is very important to go with an experienced shipper for matters like these and here are several reasons why.
Paperwork is Very Important
Experienced shippers are there to make sure all your paperwork is properly filled out. For example, you must be certain everything is correctly spelled and one wrong letter may cause your shipment to be held up or rejected. This is especially important if you are shipping to an international destination, because they could have different rules and regulations regarding dangerous goods shipping.
Labels are a very important part of the process and your cargo professionals can provide you with the right labels for your products to be shipped. This is very important for chemicals or liquids.
Compliance with Global Regulations
When you choose a shipping company for your products, they should have experience with major transport regulations. For example:
ICAO – stands for International Civil Aviation Organization. They are an agency of the United Nations and the ICAO sets rules and regulations for safe travel by air.

IATA – International Air Transport Association – trade association for airlines all over the planet. The AITA serves over 250 airlines and more than 60 countries. They work with airlines and the airline industry to promote safe air travel for everyone. It's important to look for dangerous goods shipping companies which are IATA certified. This lets you know the company conforms to the highest standards and can be trusted.

IMDG code – stands for International Maritime Dangerous Goods code. This is an international code in existences since 1960. It was created to provide a uniform code for international shipping of goods determined to be dangerous. These codes cover issues like how cargo is packed and stored during shipment. It also deals with the importance of keeping certain goods separate during transport. If you plan to ship your materials by sea, the IMDG is a very important matter to consider and your cargo professionals should be experienced in this kind of dangerous good shipping.
When you choose experienced professionals for your shipping needs, you can be assured your shipments will be handled properly and arrive safely on time. You should have no problems with customs or other matters which may cause delays.