Tata Indicom Prepaid Mobile Recharge – A Service for Customers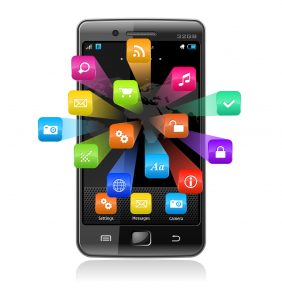 Tata Teleservices Ltd. is an India based telecommunications service provider, and a subsidiary of the Tata Group. The company is headquartered in Mumbai, Maharashtra. In an attempt to bring about a transformative telecom experience into the lives of its customers, Tata Indicom (a unit of Tata Teleservices) has been constantly working in the area of launching innovative products and services in addition to the existing Tata Indicom prepaid recharge services. The company along with its PAN-India presence operates across 19 telecom circles covering 450,000 towns and villages. TTL has wireless networks on CDMA, GSM and 3G technology platforms. Online mobile recharge of Tata Indicom prepaid phone is one of the services made available by the operator to all its customers.
Tata Indicom subscriber base – A competitor analysis & comparison (h2 Tag)
Presently, Tata Indicom is having a subscriber base of approximately 61.99 million users including 1.71 million wired line users and 60.28 million WLL wireless users. However, Bharti Airtel outranks the competitors with its 248.69 million customers. Vodafone follows the league with 196.74 million subscribers and Idea is at 174.62 million. BSNL is having 85.29 million subscribers but still falls behind Reliance Communications which has a 101.91 million customer base and Aircel with 86.68 million users.
Strengths of Tata Teleservices – A Growing Market Player
Tata Docomo has received a rating amongst Top 10 service brands

TTL's non-voice services have contributed towards improving citizen services, public safety and governance. These include e-Governance, Machine to Machine (M2M) and m-Remittance (m-Rupee).

TTL has a strong and large fibre optic backbone backhaul network running across 100,000 km

The company's enterprise business is present in more than 60 cities across the country

More than 750 partners and above 1600 channel teams

Flexible mobile top up plans, quality advertising and celebrity branding, brand visibility, etc.
Growth Strategy
Owing to the current market position of TTL as compared to its competitors, the operator has taken a few steps to improve its business and expects to see favorable results.

Recently the company bought spectrum in Delhi circle which is one of the most potential markets for telecom industry.

In the previous year, TTL bought 3G spectrum at INR 5,864 crore in nine of its circles.

According to a few sources, the company is in talks with Norway based Telenor for a merger.

Tata Teleservices' operating performance has also been reported to have improved over a period of time after it has shown significant network optimization, reduction in termination charges, redeployment of cell-sites from loss-making circles, etc.
Online Prepaid Mobile Recharge Plans offered by Tata Indicom in Delhi Circle (h3 Tag)
MRP: INR 20
Talk time: 15.39
Benefits: On a top-up of INR 20, the customer gets 15.39 talk time
MRP: INR 50
Talk time: 40.48
Benefits: On a top-up of INR 50, the customer gets 40.48 talk time
MRP: INR 100
Talk time: 83.96
Benefits: On a mobile recharge of INR 100, the customer gets 83.96 talk time
Finding a Tata Indicom prepaid mobile recharge is now simpler than you thought. Just logon to JustRechargeIt from your mobile phone and check out a range of top-up services with amazing features designed especially for your convenience.